The Locale Explorer: GetGeoInfo

| | |
| --- | --- |
| | Home |
| | Back To Tips Page |
| | Back to LocaleExplorer |
This page illustrates the use of the GetGeoInfo API. This page illustrates the actual API. The use of this API is also demonstrated in other pages, such as the Latitude/Longitude display and the EnumSystemGeoID display.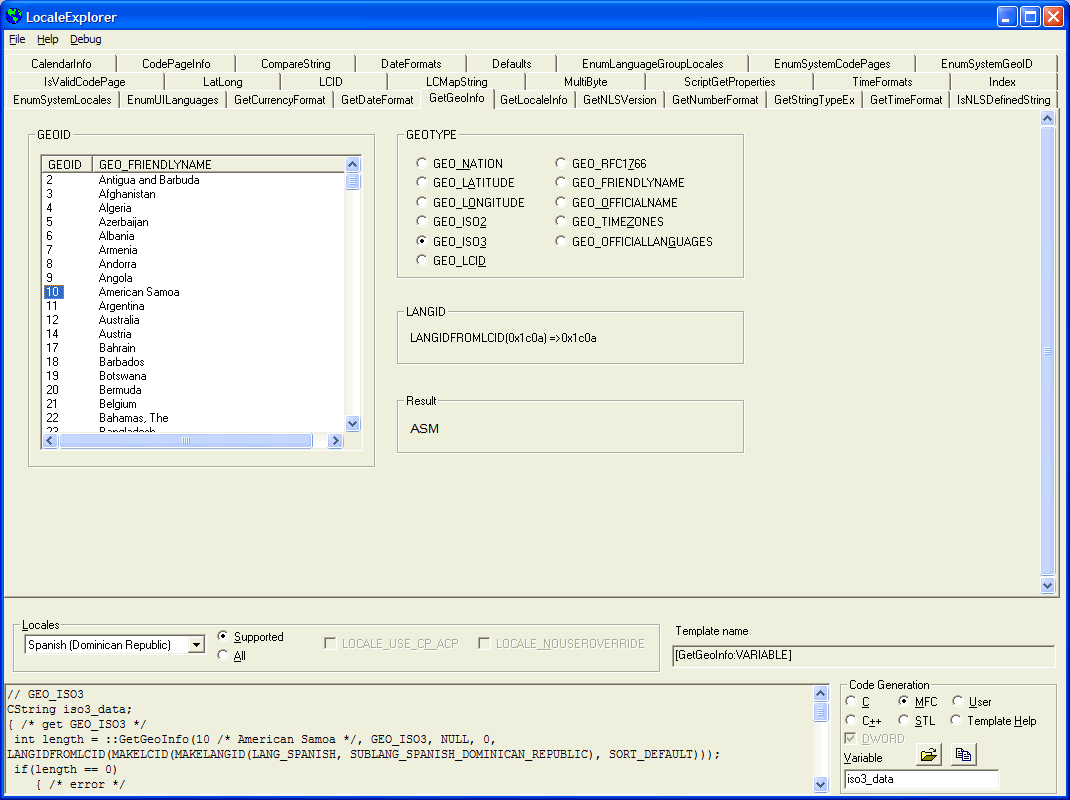 Note that at the moment versions of Windows XP SP2 and below simply return empty strings for GEO_TIMEZONES and GEO_OFFICIALLANGUAGES.

The views expressed in these essays are those of the author, and in no way represent, nor are they endorsed by, Microsoft.
Send mail to newcomer@flounder.com with questions or comments about this web site.
Copyright © 2005-2006 Joseph M. Newcomer/FlounderCraft Ltd. All Rights Reserved.
Last modified: May 14, 2011