The Locale Explorer: EnumSystemGeoID

| | |
| --- | --- |
| | Home |
| | Back To Tips Page |
| | Back to LocaleExplorer |
This illustrates the use of EnumSystemGeoID. To add interest to the display (which would otherwise simply be a display of integers, rather boring) it also displays the information from GetGeoInfo.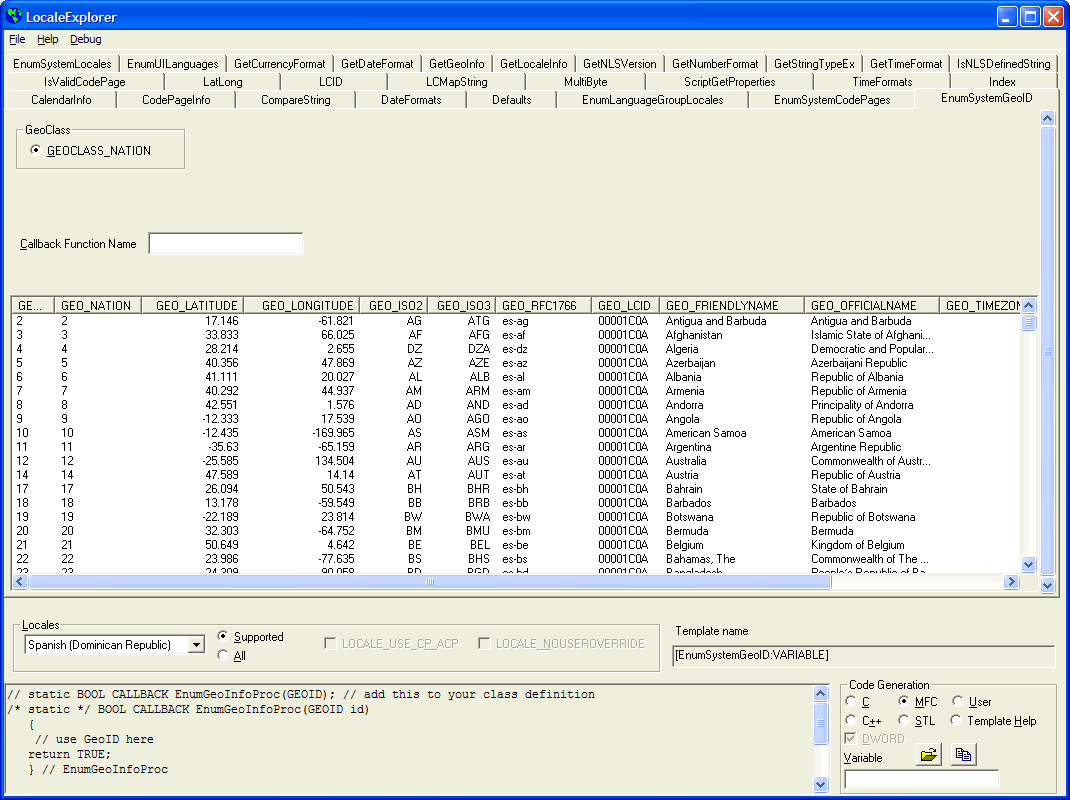 Note the rather uniniteresting radio button selection GEOCLASS_NATION. This is because there is an actual parameter to the EnumSystemGeoID, but the only supported value is GEOCLASS_NATION.

The views expressed in these essays are those of the author, and in no way represent, nor are they endorsed by, Microsoft.
Send mail to newcomer@flounder.com with questions or comments about this web site.
Copyright © 2005-2006 Joseph M. Newcomer/FlounderCraft Ltd. All Rights Reserved.
Last modified: May 14, 2011