The Locale Explorer: LCID structure

| | |
| --- | --- |
| | Home |
| | Back To Tips Page |
| | Back to LocaleExplorer |
This allows you to generate the various combinations of LCID fields, and generates both MAKELANGID and MAKELCID macros based on the selections. The code in the lower edit control is the code that would be written to retrieve the highlighted feature. This code can be copied and pasted into an application and either used directly or form the basis of your own code.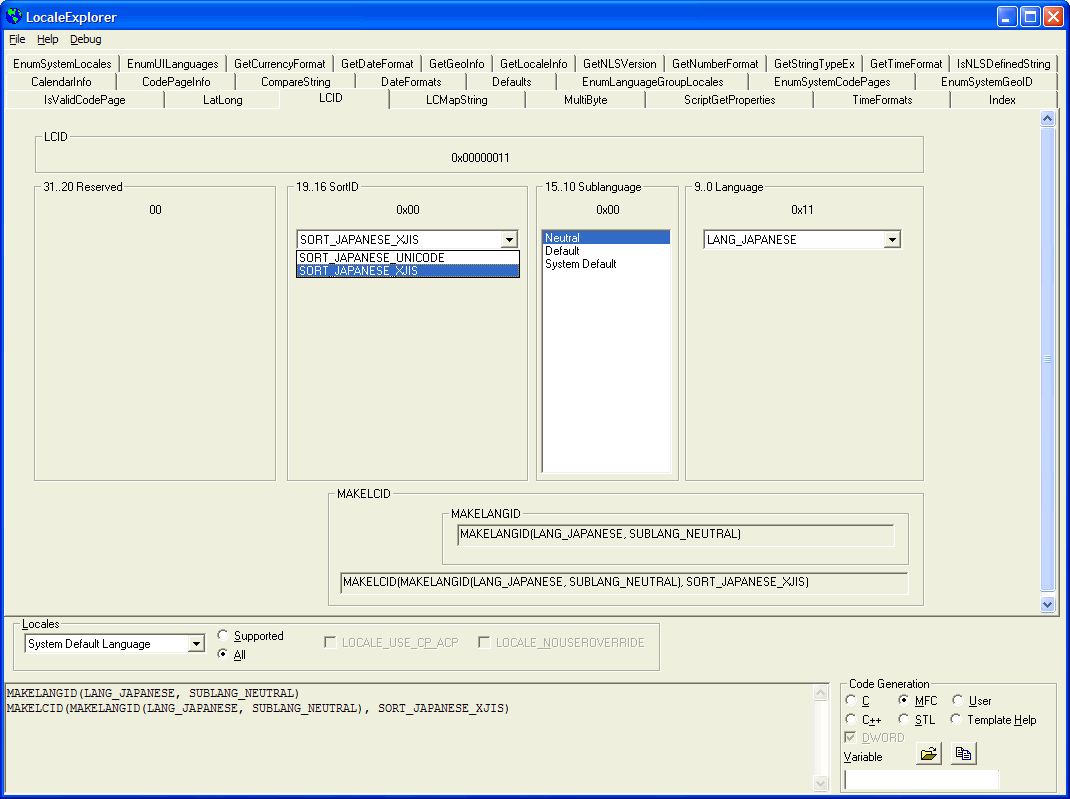 The views expressed in these essays are those of the author, and in no way represent, nor are they endorsed by, Microsoft.
Send mail to newcomer@flounder.com with questions or comments about this web site.
Copyright © 2005 Joseph M. Newcomer/FlounderCraft Ltd. All Rights Reserved.
Last modified: May 14, 2011