The Locale Explorer: IsNLSDefinedString

| | |
| --- | --- |
| | Home |
| | Back To Tips Page |
| | Back to LocaleExplorer |
This shows the use of the IsNLSDefinedString API.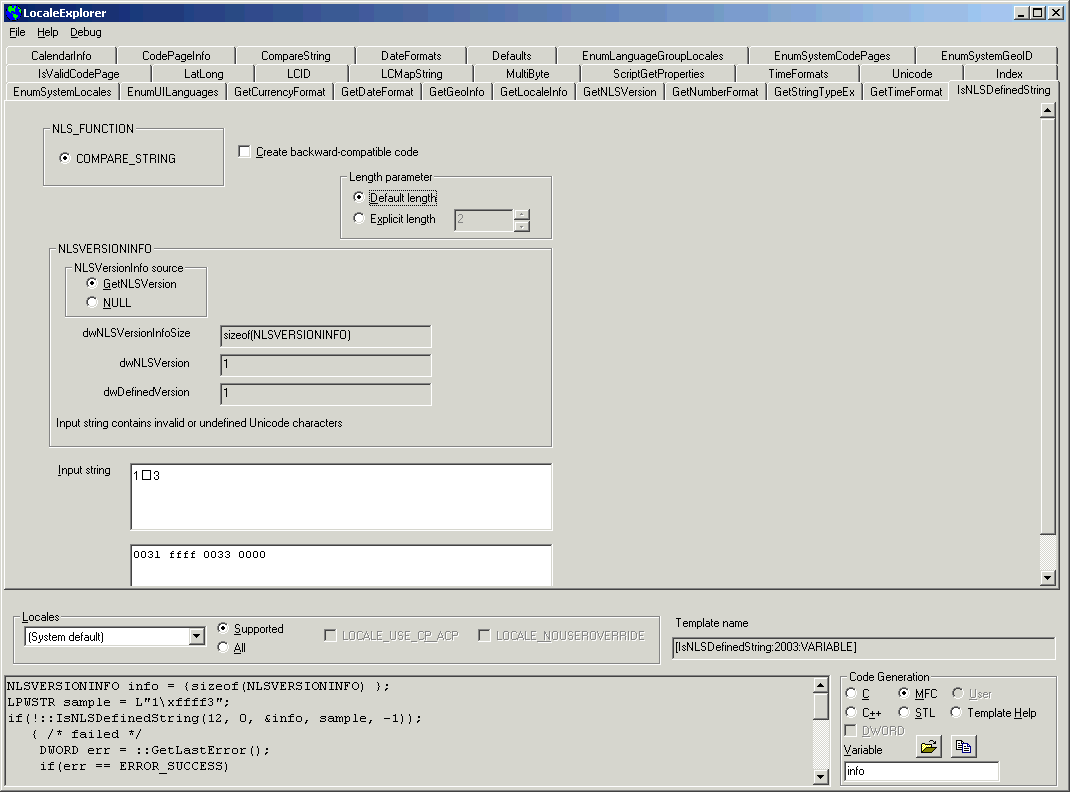 This API is only implemented on Windows Server 2003 and later. Therefore, this page presents the option of creating a version of code that executes on earlier versions of the operating system. This is discussed in detail with respect to the GetLNSVersion API, and the same principles apply here.

The views expressed in these essays are those of the author, and in no way represent, nor are they endorsed by, Microsoft.
Send mail to newcomer@flounder.com with questions or comments about this web site.
Copyright © 2005-2006 Joseph M. Newcomer/FlounderCraft Ltd. All Rights Reserved.
Last modified: May 14, 2011